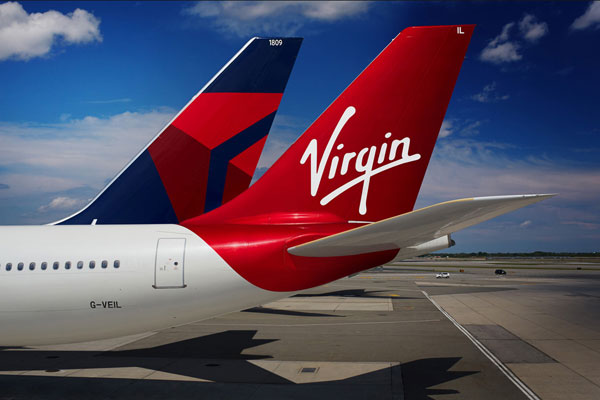 Virgin Atlantic, Air France-KLM and Delta Air Lines launched their long-planned joint venture on February 13, enabling agents and consumers to book flights on any of the airlines through a partner's system.
Bookings should be available through the JV partners' websites, apps and on agents' GDSs from February 13 when the carriers' loyalty programmes are due to be combined.
The airlines subsequently intend to align schedules between Europe and North America.
In a joint statement, the airlines confirmed: "The partnership provides the flexibility to book flights on any of the four carriers through their respective mobile apps, websites or via travel agents."
The JV was announced in July 2017 but has taken until now to secure regulatory approval.
Delta owns half of Virgin Atlantic and the pair already operate a transatlantic joint venture, meaning Delta's US domestic flights can be booked through Virgin Atlantic.
The US carrier also already operates in partnership with Air France-KLM.
Virgin Group chairman Sir Richard Branson had planned to sell 30% of Virgin Atlantic to Air France-KLM but dropped the idea last year when the JV secured approval from regulators.