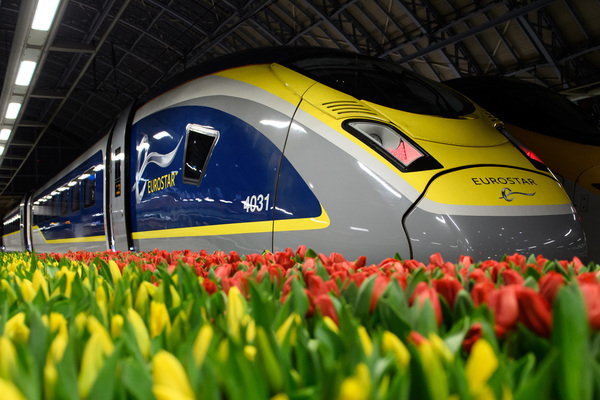 Eurostar will run direct high speed trains to and from London and the Netherlands from April 30.
The city centre Channel Tunnel rail service started a direct service from London to Rotterdam and Amsterdam in April 2018.
But the return journey involved connecting in Brussels where passport controls and security screening have been carried out.
Eurostar said: "The connecting journey was a temporary measure whilst the governments of the UK, France, Belgium and the Netherlands completed an agreement to enable passport checks to be conducted on departure in the Netherlands as in other key Eurostar destinations.
"The agreement is now in place to allow direct return journeys from Amsterdam from April 30 and Rotterdam from May 18."
Tickets will be available from February 11 for direct travel from both Dutch cities.
Eurostar runs three outbound services a day from the UK to the Netherlands.
The direct inbound journey from Amsterdam to London will start with two services, with the aim of increasing to a third, and then a fourth.
Eurostar claims its journey between London and Amsterdam results in 80% less carbon per passenger than the equivalent flight.
Chief executive Mike Cooper said: "Our services from the UK to the Netherlands have proved very popular with over half a million travellers since launch.
"Our fully direct service marks an exciting advance for high-speed rail and provides consumers with a comfortable, environmentally friendly alternative to the airlines on one of Europe's busiest leisure and business routes."
Transport secretary Grant Shapps added: "We're continuing to invest in modern, efficient transport links with the continent so our businesses and tourism industry can flourish.
"The days of passengers being forced to decamp from the train at Brussels to file through passport control will soon be over, as we look forward to direct, return, high-speed services to Amsterdam and beyond."