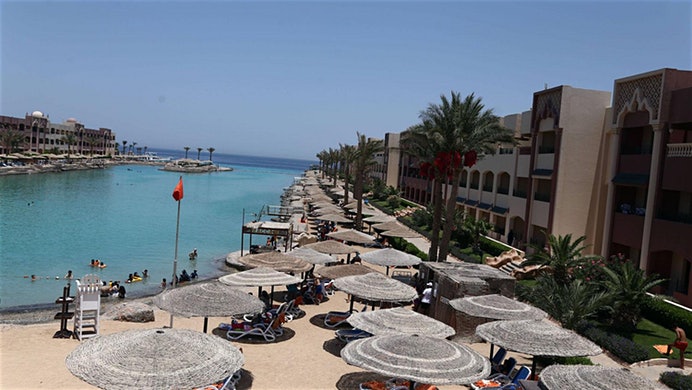 The deadly knife attack on holidaymakers in Hurghada in July has not scared off tourists from Egypt, which is continuing to make a strong comeback this year,
Three female foreign tourists, including two Germans, were killed in the knife attack by a terrorist at a beach in Egypt's top tourist resort. But fears that this might bring the country's strong tourism recovery this year to an end have not come true.
German tour operators told the DPA news agency that there was a slight dip in demand in the aftermath of the attack but bookings have held up well since then. Spokespersons for TUI, Thomas Cook, FTI, DER Touristik and Alltours all confirmed that demand has remained strong in recent weeks.
An FTI spokeswoman said: "Demand was somewhat quiet for about two weeks after the incident in Hurghada but there were neither any cancellations at short-notice nor a rise in enquiries about booking changes." An Alltours spokesman commented that the strong demand trend "has remained unchanged despite the recent event".
Egyptian tourism officials are hoping that EUROPE visitor numbers could rise by as much as 50% this year and top the one million mark. This would be a remarkable comeback on 2016 when bookings slumped following the downing of a Russian charter plane near Sharm el-Sheikh, resulting in airport security fears and travel bans in Russia and the UK for the Sinai peninsula destination.