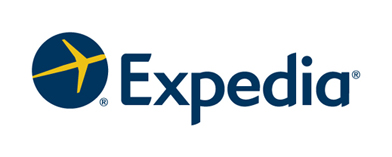 Expedia Group is dedicating $275 million to help its partners recover from impact of the coronavirus pandemic.
Of the $275 million fund, the bulk of it, $250 million, is going to lodging partners in the form of marketing credits and financial relief. The remainder will support destinations, the travel industry at large and additional supply partner efforts.
Cyril Ranque, Expedia Group's president of its Travel Partners Group, says the relief program for its lodging partners was borne out of conversations Expedia Group had with suppliers about what the OTA can do to assist them in recovery.
"Candidly, there's been a lot of [responses] from lower commission, to give me free marketing money, to give me cash, to leave me alone, to give me demand data, etc., etc.," Ranque says.
"We tried to build a program that addresses a little bit of all of these types of asks, and essentially, they boil down to two different types of asks: One is, give me a way to get higher exposure, so whenever there is demand coming in … I'm on top of that demand to grab more than my fair share — and, if you can make it cheaper at the same time, that'd be awesome."
For each property that participates in the program, Expedia Group will reinvest 25% of the compensation earned in 2019 from the property into marketing credits.
Properties will receive the marketing credits — which range from a minimum of $200 to as much as $100,000 — based on recovery signals such as demand trends for use over a three-month period of their choice to boost visibility, during which time Expedia Group will also reduce its compensation by 10% on all new bookings made, regardless of the actual stay dates.
The marketing credits, Ranque says, are a "big give" in that "it's money we would have made naturally because hotels would have paid to get higher exposure. But we decided to give it back to them to just make it cheaper for them and as a sign of goodwill."
He added that the reduction in compensation is more of a "symbolic" gesture, because "what matters in a time like this with very little volume is not paying less on a booking — it's actually getting bookings." Ranque adds that forecasted compensation on future bookings is also necessary to define how much money the company can invest in marketing campaigns.
Although the relief program is available to all hotel partners as well as vacation rental partners contracted with Expedia Group platforms beyond just Vrbo, properties must meet eligibility requirements, which include providing Expedia Group with competitive rates and competitive fenced deals. The company has already begun piloting the program in Asia.
Elsewhere for lodging partners, Expedia Group is providing them with proprietary data to track trends, such as website traffic, stay dates and demand source markets, through its new Market Insights tool, and it's helping chains and owner groups manage the distribution of wholesale rates through a new version of its optimized distribution solution.
On the destination front, Expedia Group Media Solutions is committing $25 million to destination-led and co-op campaigns that bring together destination and supply partners with similar audiences.
Of course, launching campaigns is dependent on when a destination can reopen, but Ranque says the idea is to connect the demand for travel with the destination as soon as it does.
"The goal is really to tell consumers who are shopping on our site, 'This is where you can go, because this is open and you're going to get a great experience,' because it's actually really hard for consumers to know what's open and what's not."