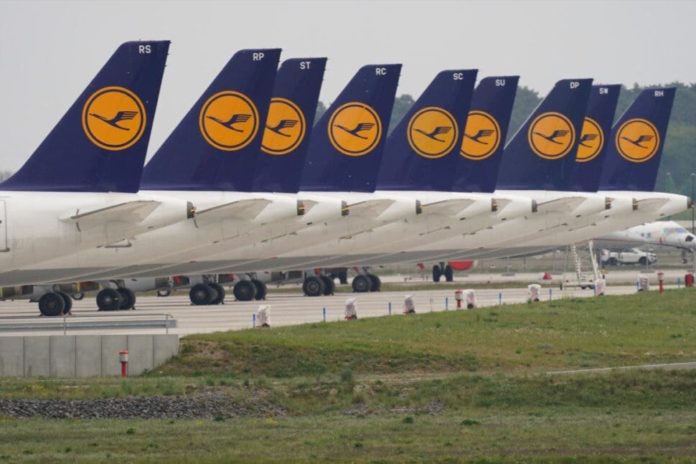 Lufthansa, has its plans to extend its international route network. The airline has said that other than previously planned flights, it will resume services on Munich – Delhi and Frankfurt – San Jose route. Starting from June 15, Lufthansa will operate 20 German and European destinations from Frankfurt and as many as 34 from Munich. The decision is a part of the recent developments in the country to open borders and allow travel.
Where will Lufthansa fly?
Lufthansa, like many of the European carriers, is gradually moving towards the resumption of flights. Europe has, in the last few weeks, seen a decline in the number of new coronaviruses cases. As life returns to normal, airlines are planning their routes and schedules ahead of time.
Lufthansa, in the first half of June, will specifically focus on summer tourist destinations. The airline aims first to attract passenger demand on European holiday destinations and then expand its intercontinental network. Some of these destinations are Faro, Venice, Ibiza, Malaga, Porto, and Cyprus. As a result of this, Lufthansa's schedule will grow from around 500 to almost 900 flights a week.
Also, Lufthansa will add few more long-haul destinations. These routes might be subject to government approval and country restrictions. The long-haul routes that will be resumed are as follows:
From Frankfurt: Cairo (Egypt), Beijing, Shanghai (both in China), and San Jose (Costa Rica). Previously mentioned, flights to Toronto, Mexico City, Abuja, Port Harcourt, Tel Aviv, Riyadh, Bahrain, Johannesburg, Dubai, and Mumbai will resume as planned.
From Munich: San Francisco (USA), Delhi (India), Montreal (Canada), and Seoul (South Korea). Previously mentioned, flights to Chicago, Los Angeles, Tel Aviv will resume as planned.
Ongoing services: Between Frankfurt and Newark/New York, Chicago, Sao Paulo, Tokyo, and Bangkok will continue to be offered as per the current schedule.