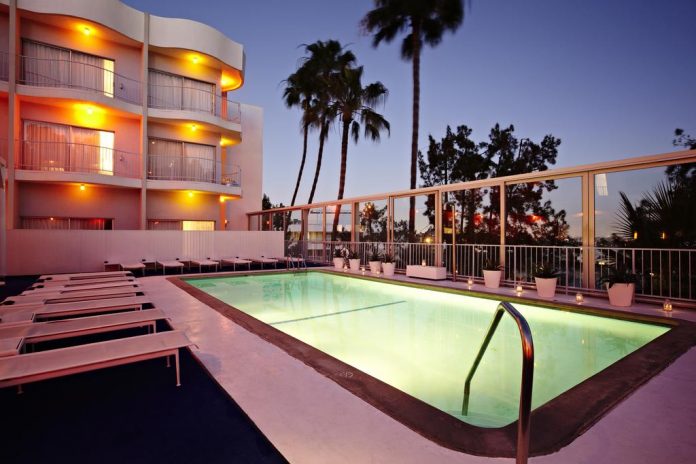 Hollywood boutique hotel The Standard plans to become the nation's first hotel with its own lobby 'pot shop.'
The hotel is establishing a 'joint' venture with cannabis firm Lord Jones, which claims to make the 'world's finest cannabis-infused products'
The partnership will see the first ever weed shop located in a hotel when it opens in early 2018.
The hotel announced the news on Twitter: "Big news, people. In early 2018, we're opening the country's first-ever cannabis dispensary in a hotel with none other than @thelordjones at The Standard, Hollywood. Whether you're a guest, a local, or just passing through, we'll have what you need."
Lord Jones will take up a space of about 300 square feet in the lobby of the Sunset Boulevard hotel, although no regulatory approval has been given yet.
That could take time as California's yes vote to allow recreational marijuana use only comes into force on January 1, 2018.
Lord Jones retails a range of edible products including gumdrops, chocolates and cannabis-infused body lotions.
It may also stock a 'tightly curated assortment of smokable products'.
It would become Lord Jones' first retail store.