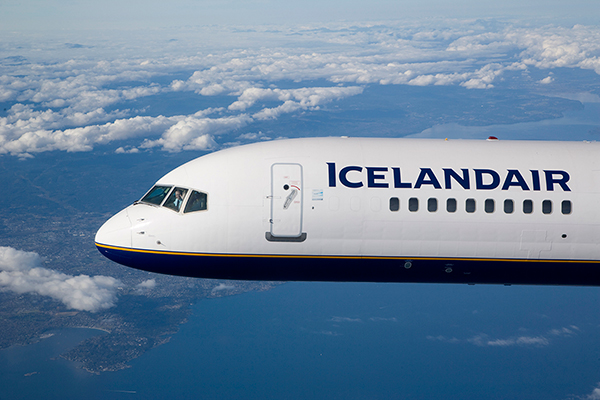 In a press conference on February 3, 2023, the airline's CEO, Bogi Nils Bogason, confirmed that Icelandair ended last year with a pre-tax profit of $0.2M. Admittedly, this may sound like a low figure for a company that makes more than a billion dollars in revenue, but it contrasts sharply with the $130M loss (before tax) of the preceding fiscal year.
What's more, moving out of the red is an important qualitative step for the Icelandic flag carrier. It has seen a marked improvement in most of the key financial and operational indicators, such as revenue, which has more than doubled (from $584M to $1.265B), and passenger numbers, which has increased 150%, from 1.5M to 3.7M. Load factor was also up, from 65.3% to 79.7%.
Environmental indicators have improved too, mainly due to better load factors and the introduction of more efficient aircraft. CO2 per operational ton-kilometre was 18% lower than before the pandemic, and the expectation is that this will continue to fall in the years to come.
Over the last year, Icelandair has been investing in its air cargo business, inducting two Boeing 767F into its fleet, with the intention of turning Iceland into a trans-Atlantic air cargo hub, in roughly the same manner as it is in the passenger market. The freighters will be operating primarily to Chicago, Los Angeles and New York on the US side and, across the ocean, to the large European cargo hub at Liège, Belgium.
Bogason also took the opportunity to highlight the importance of Icelandair to its home country's economy. Icelandair is the largest private employer in the country and counts around 4% of the Icelandic population among its shareholders.