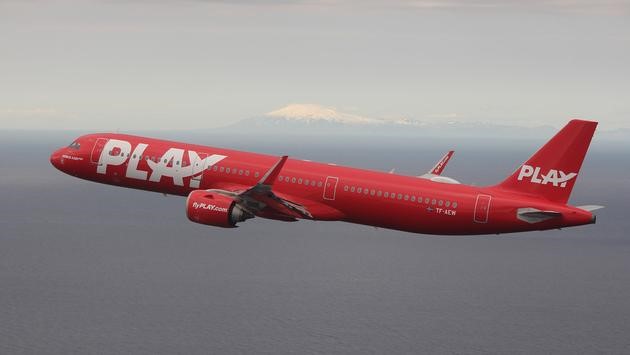 Icelandic airline PLAY has begun its service from New York's Stewart International Airport (SWF)
The flight is the third in the new, low-cost airline's U.S. service rollout.
PLAY is already operating out of Baltimore/Washington D.C. (BWI) and Boston Logan International Airport.
The New York service will enable PLAY to tap into travel demand and a strong outlook for tourism in New York as forecast by NYC & Company, as well as provide affordable flights to destinations in Iceland and Europe, including Paris, Dublin, Copenhagen, Brussels, Berlin and Barcelona.
Travelers flying with PLAY will find fares and upgrades that allow passengers to utilize the services they would like at rates they can afford.
PLAY flies from New York to Reykjavik, Iceland, and from there, passengers from the U.S. can connect to its 22 destinations in Europe.
The airline has already flown more than 230,000 passengers since launching in June 2021, and it flew 60,000 passengers in the first quarter of 2022.