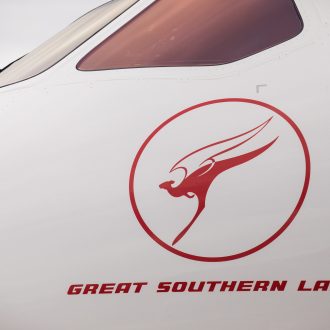 Four months from the first departure, there is already strong support for Qantas' nonstop flights between Perth and London —  Australia's first-ever direct link to Europe.
The service begins in March 2018, and already there are indications of good passenger loads in both directions. In fact, Qantas chief executive Alan Joyce hinted demand has exceeded the airline's expectations, although he wouldn't release booking figures.Kelly Weinbauer, Western Australia product leader for Australia's largest travel group, Flight Centre, noted that "there has been plenty of interest in the new non-stop flight … which was noticeable at our recent World Travel and Cruise Expo".
Weinbauer said she expects strong demand both outbound and inbound travelers. "Particularly, we expect business class fares to be popular for this non-stop service," she told Skift.
Currently, Qantas flies to London via Singapore or Dubai, though it will drop Dubai next year when it adds Perth. The new 17-hour service will shave about three hours off the travel time for passengers flying from Perth to London via current routes. Passengers starting in Melbourne still have to make a stop, but they'll save 90 minutes by making it in Perth.
The Perth-London service became a reality with the recent delivery of Qantas' latest Boeing 787-9 Dreamliner.
"This is a game-changing route flown by a game-changing aircraft," Joyce said in a statement. "Australians have never had a direct link to Europe before, so the opportunities this opens up are huge."
Strong Demand
A Qantas spokeswoman told Skift the airline is seeing strong interest for the direct Perth to London service from travelers on both ends of the route.
"Perth is perfectly placed for customers traveling to the UK connecting from other parts of Australia and is also a fantastic tourism destination in its own right for people traveling from London," she said.
The new service has been welcomed by business travelers, with travel management companies reporting strong interest from corporate clients, especially those based on Australia's west coast.
Demand likely has been stimulated by keen fares, with the direct service priced at or below the one-stop alternatives. Some corporate fares are more than A$500 ($380 U.S.) cheaper on the new service. However, since corporates booking an average of 21 days before travel, the success of the route among business people won't be known until at least February.