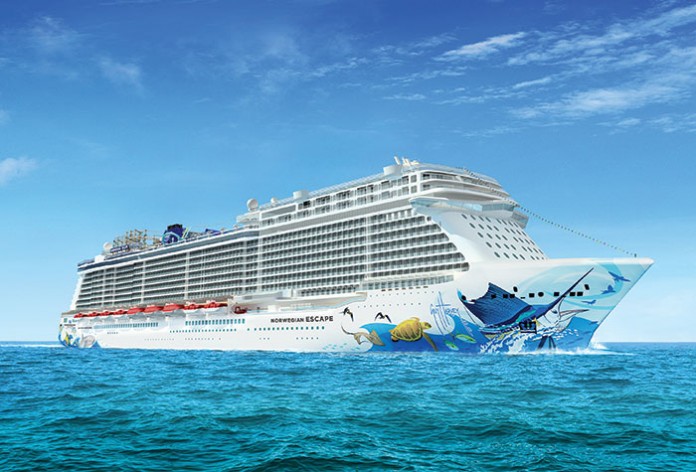 "We are truly excited to offer these incredible new itineraries to our guests, who now have the opportunity to explore areas of the globe that we haven't called on in many years and some that we've never before visited," said Andy Stuart, Norwegian's President and Chief Operating Officer. "Norwegian is taking guests to their dream destinations, where they can indulge in new tastes, new cultures and new experiences, along with the flexibility to unpack once and the freedom to explore many distinct destinations during one holiday-of-a-lifetime."
Asia and Australia
In the autumn of 2016, Norwegian Cruise Line will cruise to the Far East for the first time since autumn/winter 2001-2002, with the recently renovated Norwegian Star sailing to the region for several unique itineraries that also feature first-ever visits to The Gulf and India. Norwegian Star will continue to spend her summer 2016 months cruising the Baltic Capitals from Copenhagen, Denmark. After her journey around Western Europe and through the Mediterranean, Norwegian Star will depart on October 31, 2016 from Istanbul on the brand's first voyage to the Gulf region through the Suez Canal for a 20-night Eastern Mediterranean and The Gulf itinerary with stops in Kusadasi (Ephesus), Turkey; Rhodes, Greece; overnight in Haifa, Israel; Port Said, Sharm El Sheikh and Safaga, Egypt; Aqaba, Jordan; Salalah and Muscat, Oman; and an overnight in Dubai, United Arab Emirates.
On November 20, 2016, Norwegian Star will sail a 21-night Journey to the East from Dubai, United Arab Emirates to Singapore, featuring the brand's first visit to India with an overnight in Mumbai and stops in Mormugao (Goa), Mangalore and Kochi. Additional ports of call include Fujairah and Abu Dhabi, United Arab Emirates; Muscat and Khasab, Oman; Colombo, Sri Lanka; Phuket, Thailand; Penang, Langkawi and Port Klang (Kuala Lumpur), Malaysia and Singapore.
Throughout December 2016 and January 2017, Norwegian Star will do a series of 11- and 14-night sailings in Southeast Asia, departing from Singapore and Hong Kong respectively. Norwegian Star's 11-night Southeast Asia itineraries departing from Singapore on December 11, 2016 and January 5, 2017 feature ports of call in Ko Samui and an overnight in Laem Chabang (Bangkok), Thailand; Phú My (Ho Chi Minh City) and Nha Trang, Vietnam; Sanya and Hong Kong, China. Guests who sail on the ship's 14-night Southeast Asia itinerary from Hong Kong to Singapore on December 22, 2016 will celebrate the holidays with calls in Kaohsiung, Taiwan; Ha Long Bay (Hanoi), Da Nang, and Phú My (Ho Chi Minh City), Vietnam; Sihanoukville, Cambodia; an overnight stay in Laem Chabang (Bangkok) and a day visit to Ko Samui, Thailand.