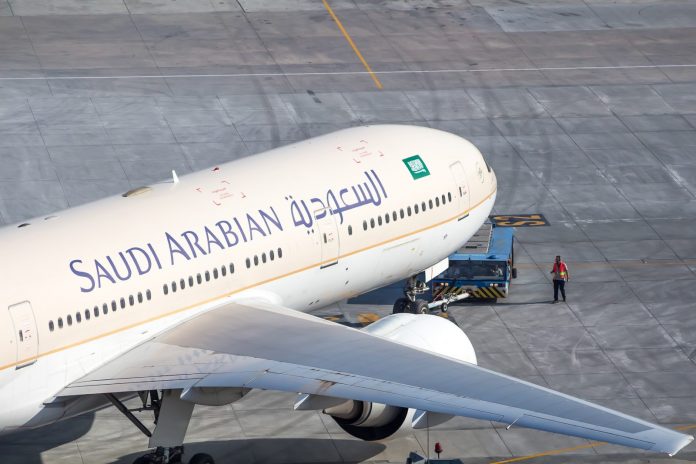 A new multi-billion-dollar airline which is being bankrolled by Saudi Arabia's sovereign wealth fund in an attempt to transform the Kingdom's tourism industry and take on the likes of Emirates and Qatar Airways has suffered a major setback after the sudden departure of its new chief executive.
Tony Douglas, the former chief executive of Etihad Airways, left Abu Dhabi in October after speculation mounted that he had been headhunted by the Saudi Public Investment Fund (PIF) to take the helm at a new Riyadh-based carrier, which goes by the name RIA.
But anonymous sources who claim to be close to the inner workings of the PIF have told Arabian Business that Douglas is no longer involved in the project. The PIF has released a few details about RIA despite reports that the wealth fund is preparing to sink $30 billion to get the airline up and running in record time.
Douglas has not publicly commented on reports that he was to lead the RIA project and only said that he was leaving Etihad Airways to "pursue an opportunity elsewhere". The airline quickly replaced Douglas with Antonoaldo Neves, former chief executive and board member at Portugal's flag carrier TAP.
During his tenure at Etihad, Douglas led an effort to dramatically cut costs and transform the airline's strategy in order to get the airline back into profit. Despite the dramatic effects of the pandemic, Douglas' playbook proved remarkably effective and in the first half of 2022, the airline reported a core operating profit of US $296 million.
RIA is a core part of Saudi Arabia's long-term modernisation plans, which will see the Kingdom transform its economy and welcome millions of tourists in the coming years.
The airline will be based out of a brand new Foster + Partners designed airport that will be capable of handling around 185 million passengers per year. The existing national flag carrier, Saudia Airlines, will concentrate its operations out of Jeddah, where it will primarily serve Umrah passengers.
RIA will model itself on regional success stories like Emirates and Qatar Airways. Alcohol will be served onboard and male passengers will be allowed to wear shorts. There will be no onboard prayer area and instead, Western entertainment choices will be offered to keep passengers occupied.