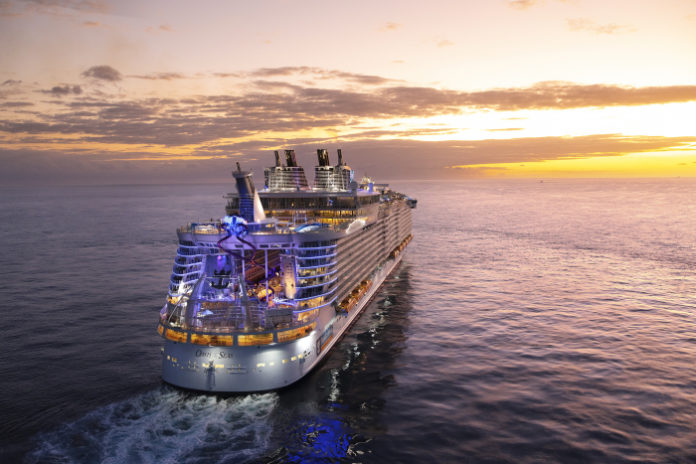 Royal Caribbean International is pleased to announce an all new sales structure in Denmark. For many years the cruise line, owned by parent company, Royal Caribbean Cruises, has been selling its cruise holidays with the support of multiple travel agents, building a popular and reputable brand within the Danish holiday market.
From July 2020, the brand has selected four key sales partners in Denmark, that consumers and wider trade partners can choose to book through. The Danish market is important to the international brand, who will be able to focus on building stronger relationships with a smaller selection of trade partners with whom it will work in close collaboration. The Royal Caribbean sales team will be able to channel sales and marketing activities through these four partners, empowering them to grow the business in Denmark significantly in the years to come. Bente Borvik will be taking on the role of Senior Key Account Manager for Denmark and Finland on August 1st 2020 and will work closely with these key sales partners to help them achieve this growth. Bente will report to Natalya Whitfield, Head of Sales for EMEA International Representatives.
The new sales structure in Denmark follows the introduction of a new Senior EMEA Sales Team who has been overseeing the Danish market since the beginning of this year. In January, Royal Caribbean appointed Ben Bouldin to the newly created role of Vice President of EMEA. Previously Associate Vice President & Managing Director for the UK and Ireland, the new role sees Bouldin provide leadership across the broader EMEA business (Europe, Middle East and Africa).  Reporting to Bouldin, and overseeing the Danish market within his new remit, is Gianni Rotondo, Associate Vice President, responsible for EMEA markets with International Representatives or Preferred Sales Representatives.
Bouldin reports to the brand's Senior Vice President of International, Sean Treacy, also appointed in January of this year, who is responsible for the cruise line's business across Asia Pacific, Australia, New Zealand, Latin America, and EMEA. Treacy comes to this role following 15 years at Royal Caribbean, where he has served in various roles within the company including Managing Director of Asia Pacific based in Singapore, overseeing revenue, deployment, sales, marketing and PR, and most recently, he served as Vice President of Latin America and International Strategy where under his leadership, Mexico experienced a record year of top sales in 2019.
Ben Bouldin, Vice President of Europe, Middle East and Africa at Royal Caribbean International said: "The Danish market offers extensive growth potential. We know that there is strong demand from Danes for cruises starting in Copenhagen, but also for cruises around the Mediterranean and in the Caribbean. I am very confident that this selection of high quality partners will help us step change our performance in the market, and that Danish consumers are in very capable hands when booking a Royal Caribbean cruise".
The four elected Preferred Sales Representatives in Denmark are listed below;
MyCruise
A leading Cruise specialist in the Danish marketplace offering a modern and visionary business model, a very customer centric approach and comprehensive website.
Aller Leisure
A media group boasting several successful travel brands within its portfolio such as Nyhavn Rejser, Gislev Rejser, Kultur Rejser, Stjernegaard Rejser, Nilles Rejser and Zen Luxury Travel.
Krydstogteksperten
A family owned cruise specialist with an excellent customer rating and great service for anyone interested in booking a cruise holiday.
Seadane Travel
A company offering personal service and dedication, founded by a passionate cruise enthusiast with extensive experience from over 150 cruises most of them with Royal Caribbean International.