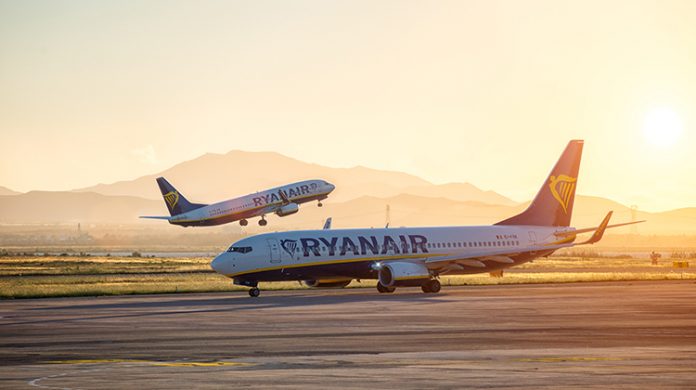 Cash-strapped travelers are more likely to fly with affordable carriers like Ryanair.
Ryanair chief Michael O'Leary has brushed off concerns about rising inflation rates, even suggesting that it could be good for the airline's growth. We take a closer look at O'Leary's comments below.
Inflation could benefit Ryanair
Speaking at a conference in Lisbon on Tuesday, Ryanair Group CEO Michael O'Leary claimed that a global surge in inflation would play into the carrier's favor. Various factors, including the Ukraine conflict and global supply shortages, have led to a dramatic rise in inflation, particularly among European countries. As reported by Reuters, O'Leary stated that:
"We think recession, price inflation is very good for our growth.
We see that continuing."
Annual inflation has reached 10.9% across the EU, with rising energy prices being a particular concern for the average household. However, O'Leary remarked that passengers tend not to stop flying during hard times, but they are more likely to opt for budget carriers like Ryanair.
Photo: Getty Images
In fact, O'Leary recognized the possible boon of a recession earlier this summer, back when inflation trends were gathering pace. Speaking at a London press conference in August, he stated that:
"In every consumer downturn, we grow faster. What we see is far more people trading down to the lowest fare operator, like Ryanair. The question is, how you are going to be able to afford to fly on BA or Lufthansa. We will grow stronger in a recession."
Demand remains steady
As countries worldwide began to lift travel restrictions in 2022, demand for air travel shot up to the point that many airlines and airports were struggling to cope. However, there are fears the aviation industry could be plunged back into a downturn with rising inflation rates.
Photo: Getty Images
Despite this, demand remains robust, and there is no sign of an impending slump. O'Leary attributes this to savings accumulated over the pandemic, but warns we may start seeing the impact of the cost of living crisis as we progress into winter.
Ryanair's growth over 2022
Ryanair has already performed remarkably this year. Its achievements have included smashing its pre-COVID passenger record in June, then again in July and August, despite the ongoing travel chaos in Europe and without its complete pre-COVID network. In fact, the Irish airline exceeded its 2019 passenger numbers for six consecutive months starting in March.
Photo: Getty Images
The low-cost carrier will hope O'Leary's predictions come true, having rolled out its biggest-ever winter schedule. Indeed, Ryanair will serve over 2,500 routes across 36 European countries this winter, and expects to exceed 165 million passengers carried in 2022.
The airline has made progress on avoiding major strikes, including a deal with UK flight attendant union Unite and its French and Spanish staff. However, a select group of Spanish ground staff are still set to strike from October 28th to January