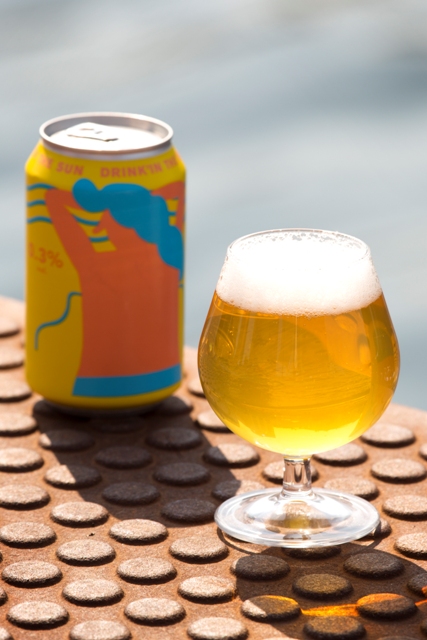 SAS is looking forward to treating travelers this summer continuing two exciting collaborations delivering exclusive new inflight drinks.
A SAS exclusive deal with Charles Heidsieck will serve up a new vintage Champagne, while a continued collaboration with Mikkeller delivers a summery non-alcoholic beer from the Danish brewery.
The partnership with Charles Hiedsieck Rose Vintage Champagne means SAS Business passengers will be the only ones in the world able to taste a newly released vintage, with SAS replacing its Non-Vintage Brut with the previously unreleased Rose vintage 2005 and all remaining bottles of the 2006 vintage.
SAS Head Chef Peter Lawrence comments, "We selected this new Champagne as its taste profile is a perfect match for our Business class cabin. With fruity notes and tasting of figs, pine nuts and brioche, with a long, balanced finish, the new Champagne elevates our offering to the next level. Offering the previously unreleased Rose vintage of 2005 and securing all stocks of the 2006 vintage, means we are serving an exclusive Champagne to our travelers".
In an ongoing collaboration with Danish brewery SAS is also following up the introduction of its first exclusive beers, introduced a year ago as part of the 'New Nordic Food & Beverage' concept, with a non-alcoholic beer. Served on all SAS routes, the new non-alcoholic beer is brewed to deliver a light yet fruity taste, where the hops, Belgian yeast and spices offer a complex and very drinkable beer, perfect for the summer season.
Peter comments, "SAS continuously works to update and improve our onboard beverage menu, and we believe we lead the market with our offering. Since launching our new onboard dining concept a year ago, we have introduced several new and different beers, including exclusive brews from Danish brewery Mikkeller, but felt that a non-alcoholic beer was missing from our selection".
Peter continues, "Our beers are all based on the best ingredients available and common to all SAS x beers are that they set a new standard for beverages served onboard flights. Many are brewed and fermented using wild yeast and each is served at the peak of their flavor and profile. SAS has worked together with to so far develop 18 different and exclusive beers, one cocktail and one vodka and we look forward to continuing with our collaboration – there are six beers already in development to be released in the future exclusively onboard our flights".