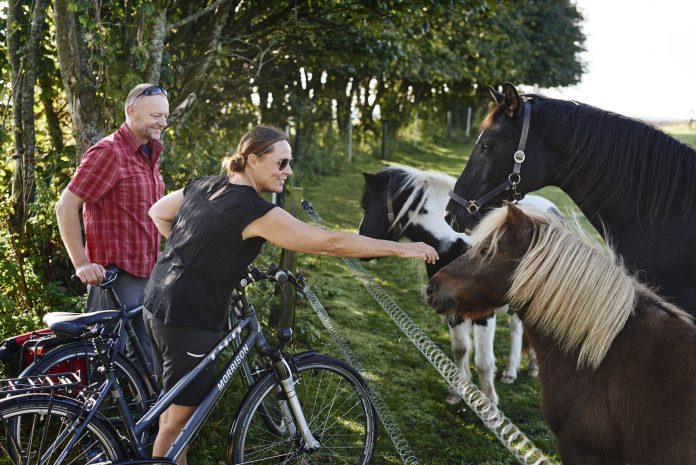 More than 620 million tourists visited European destinations last year but some regions, particularly in Western European countries such as France, had virtually no international tourism growth in 2016.
The latest tourism data from the United Nations World Tourism Organization (UNWTO) show 1.23 billion people crossed international borders last year, a 3.9 percent increase over 2015, and a new record for global international travelers. That growth, however, is smaller than the 4.4 percent increase in global travelers in 2015.
Some 46 million more tourists (overnight visitors) traveled internationally last year compared to 2015. Parts of Europe, however, didn't share in the bulk of those additional tourists. UNWTO data show Western Europe, which suffered multiple terrorist attacks in Brussels; Paris; Nice, France; and most recently Berlin in December, actually had negative year-over-year tourism growth in 2016 (-0.4 percent). Southern Europe's tourism arrivals grew by 1.4 percent and Europe's overall growth was about two percent.
About 179.6 million travelers visited Western European destinations last year versus 180.3 million that visited in 2015. The second and third quarters, which overlap the height of the summer travel season, were the weakest quarters for the region with -3.6 and -2.4 percent growth, respectively.
Asia-Pacific had the world's overall strongest tourism growth last year (8.4 percent), counting 302.9 million international visits mostly in China, Japan and Southeast Asia thanks to the outflow of more than 100 million Chinese travelers.
It was a turnaround year for tourism in some African destinations that suffered blowback and stereotyping from an ebola outbreak in West Africa in 2014 and 2014, according to the UNWTO. Overall tourism growth to the continent was 8.1 percent for last year and North Africa's arrivals (which include West Africa) grew three percent last year after they fell 12 percent from 2014 to 2015.
That's a vast area, however, and West African countries that were part of the ebola outbreak likely still suffered from the impact last year. But Sub-Saharan Africa's visitor totals grew by more than 10 percent year-over-year, the most growth of any world region or sub-region.
International Tourist Arrivals by Region in 2016
*Numbers are in millions
| | | | |
| --- | --- | --- | --- |
| Region | Number of Arrivals in 2015 | Number of Arrivals in 2016 | Percent Growth 2015/2016 |
| Europe | 607.5 | 619.7 | 2.00% |
| Northern Europe | 75.4 | 79.7 | 5.70% |
| Western Europe | 180.3 | 179.6 | -0.40% |
| Central/Eastern Europe | 126.4 | 131.8 | 4.30% |
| Southern Europe | 225.5 | 228.6 | 1.40% |
| Asia-Pacific | 279.3 | 302.9 | 8.40% |
| Northeast Asia | 142.1 | 153.9 | 8.30% |
| Southeast Asia | 104.7 | 113.3 | 8.30% |
| Oceania/Australia | 14.3 | 15.6 | 9.70% |
| South Asia | 18.3 | 20 | 9.40% |
| Americas | 192.7 | 200.9 | 4.30% |
| North America | 127.6 | 132.2 | 3.60% |
| Caribbean | 24.1 | 25.1 | 4.30% |
| Central America | 10.2 | 10.9 | 6.10% |
| South America | 30.8 | 32.7 | 6.30% |
| Africa | 53.8 | 58.2 | 8.10% |
| North Africa | 18 | 18.5 | 3.00% |
| Sub-Saharran Africa | 35.8 | 39.6 | 10.70% |
| Middle East | 55.9 | 53.6 | -4.10% |