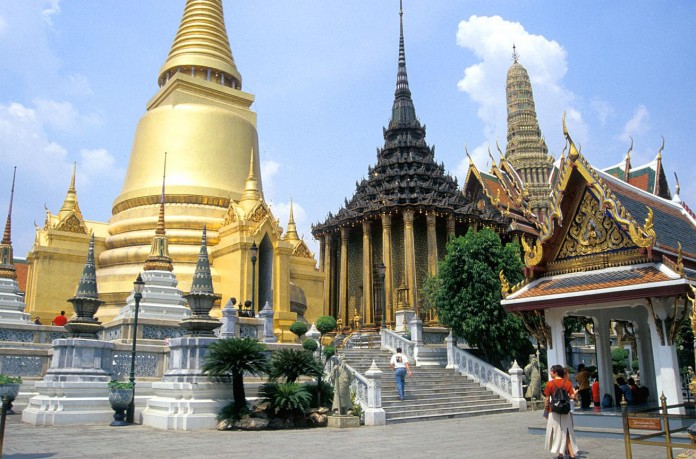 Following double-digit growth for both business events traveler numbers and earnings in 2015, Thailand Convention and Exhibition Bureau (TCEB) introduced a range of promotional packages designed especially for EU MICE travelers, as part of the 'Thailand CONNECT…Our Heart Your World' communications campaign for the 2016 fiscal year.
TCEB reported that from October 2014 – September 2015, Thailand welcomed a total of 1,086,229 business events travelers, generating more than EUR 2.4 billion for the country's economy, reflecting 18.18 per cent and 17.53 per cent year-on-year growth respectively. As a major contributor to the Thai business events sector, the EU market contributed 93,226 business events travelers, earning the Thai economy more than EUR 221 million during the first three quarters of the fiscal year (October 2014-June 2015). The top five contributing countries from Europe during the period included France, Germany, UK, the Netherlands, and Italy.
To build on this strong performance, TCEB introduced several exciting promotional packages for EU MICE travelers. The first is the Thailand Connect Ratchaprasong Square Trade Association (RSTA) Welcome Package, providing recipients with special hotel and retail discounts, as well as other benefits, right in the heart of Bangkok's vibrant downtown district. Complementing this is the CONNECT Beyond The Capital Package, presenting international corporate clients the opportunity to discover the diversity of Thailand with promotions from domestic partner airlines, and thirdly the CONNECT Business package, which offers exclusive promotions for trade visitors who achieve business matching at exhibitions in Thailand. All three packages offer special privileges for overseas organizers and delegates alike.
The 2016 fiscal year also sees Thailand's thriving MICE industry play host of a range of the world's most important events. Highlights from Europe include the International Banking Security Association (IBSA) 69th Conference, Masseurs du Monde, Gyproc Belgium (Thailand 2015), Orange Microsoft Group, and the NK Trans Russian Incentive group. In addition, Thailand will host premier events including the F6 Global Convention 2015, the Organo Gold Asia Convention 2015, the 28th World Young Women's Christian Association (YWCA) Council 2015, the 2015 Special Convention of Jehovah's Witnesses, One Young World 2015, The 54th OSEAL Forum Program, the 3rd Asia Pacific Glaucoma Congress 2016, the Asia Fitness Conference and Expo 2015, Cosmex 2015, Exporail South East Asia 2016, TBEX Asia, in addition to Thailand's inaugural world-class lighting festival, and others.
Mr Nopparat Maythaveekulchai, president of TCEB said, "An initiative such as this, along with other market development and outreach programmes will help enable us to achieve our goal of welcoming 1,060,000 business events travelers, earning more than EUR 2.32 billion in the 2016 fiscal year." Mr Nopparat added.