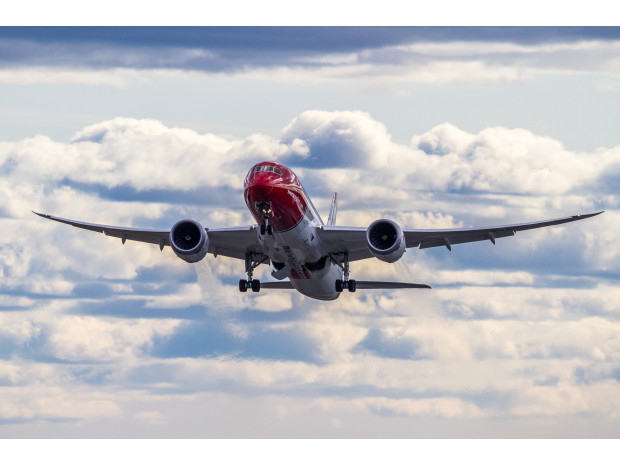 Norwegian Air has suffered a blow after US regulators dismissed an initial application from the airline to establish a new long-haul operation in the UK.The US department of transportation said it would continue to review the carrier's plan, the Wall Street Journal reported. The US has also yet to complete its approval for a license for the airline to establish a base in Ireland for long-haul flights. Norwegian Air must have approval from US authorities for overseas bases that operate flights to the US. Critics have accused the carrier of trying to circumvent labour and tax rules with its overseas bases to lower costs, which Norwegian has denied. The application has already secured support from British aviation authorities, but US regulators have said they needed more time to review the application.
A Norwegian spokesperson the airline remained optimistic that the decision will yet go its way.
He added: "Norwegian UK is a recognised British airline, with a large UK base and the support of the UK government.
"Given Norwegian UK's clear and legitimate right to a Foreign Carrier Permit, we therefore remain confident we will receive final approval."
The spokesperson said Norwegian UK should be entitled to a foreign carrier permit under the terms of the open skies agreement.
He added Norwegian was granted a UK Operating License by the UK Civil Aviation Authority in November 2015, allowing the airline to be established.
Norwegian is now the third-largest airline group operating at Gatwick, operating eight long-haul routes and more than 40 European routes.
Norwegian also operates European routes from Birmingham, Manchester and Edinburgh airports.