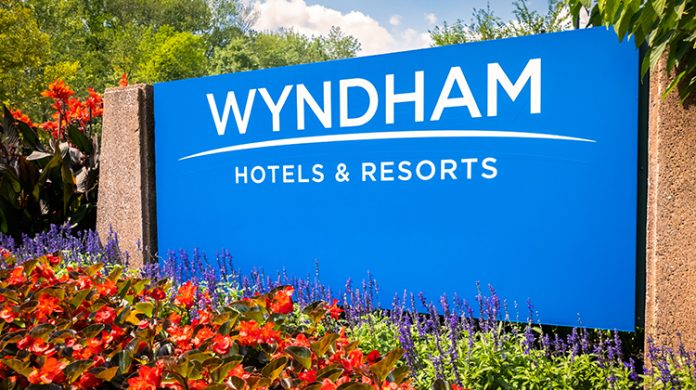 Wyndhaam Hotels & Resorts the world's largest hotel franchising company with over 8,900 hotels across nearly 95 countries, just announced the opening of the latest addition in Wyndham's portfolio of Trademark properties across Europe and its first property under the Trademark Collection brand in Hungary.
The new hotel builds on the Company's longstanding relationship with H-Hotels.com, a leading hotel operator headquartered in Germany that manages 50 Trademark Collection hotels across key European destinations. H2 Hotel Budapest, Trademark Collection by Wyndham marks the hospitality group's first hotel outside of Germany, Austria and Switzerland.
Launched in 2017, Trademark Collection by Wyndham is a fast-growing brand, designed and perfectly suited for hoteliers who seek independence on their terms and take pride in their unique spirit, while leveraging the competitive advantages that come with the scale of a global partner such as Wyndham. The H2 Hotel Budapest adds to Trademark Collection's international growth trajectory over the past four years, bringing its footprint to 115 hotels in countries such as Australia, Austria, Canada, Curacao, Germany, Mexico, Sint Maarten, Switzerland, and the United States. Earlier this year, the brand also launched a first-in-market property in Belgium and a new private island beach resort in Belize. It is set to continue its global growth with additional openings in Germany and Belize.
H2 Hotel Budapest, is situated in Pest, one of the city's best areas to take in its rich history, with many iconic attractions nearby such as the UNESCO World Heritage Site, which includes Castle Hill and Buda Castle. The city is also home to the Budapest History Museum, Hungarian National Gallery, and the Fisherman's Bastion monument with its stunning panoramic views. The property is situated close to the funicular railway, connecting guests to many other popular attractions in the city.The property has easy access to Budapest International Airport and offers convenient on-site parking.
The H2 Hotel Budapest, complements the Ramada by Wyndham Budapest City Centre, which opened last year, bringing even more accommodation options to Hungary's capital city for every type of traveller.