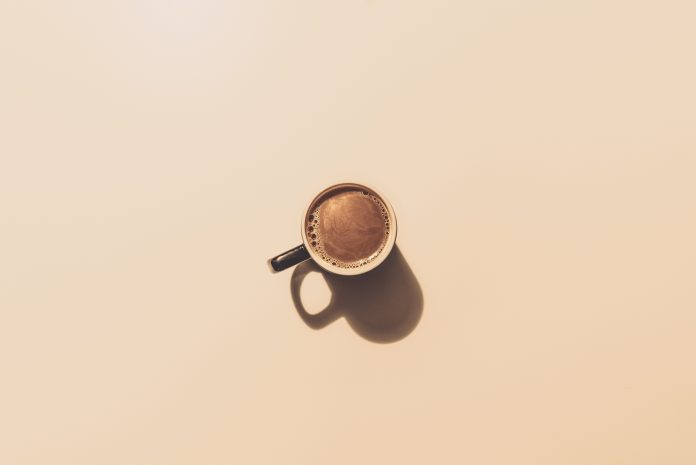 "The paper coffee cup has long been a timestamp of the morning, a symbol of a certain kind of harried success." This 'sign of the times' quote by food and dining platform Eater gives a good indication of our 'to go' lifestyle, but also how our perception of status is constantly changing.
As the vast majority of these disposable cups can't be recycled, due to their polyethylene lining, coffee stores and F&B outlets have started to encourage customers to bring their own cup instead. What started as a niche behaviour by consumers who are looking for ways to consume more 'guilt-free', the bring-your-own-cup (BYOC) movement rapidly caught on in Anglo-Saxon countries like the US, UK, Australia, and New Zealand.
Travel: On the ground
In the travel industry – the ultimate 'to go' environment – the first initiatives have also popped up.
In the UK, Virgin Trains' premium coffee service now offers a 20p discount for customers who bring their own cup. This premium coffee service is a partnership between Virgin Trains and Change Please organisation, with 100 percent of the proceeds going to fight homelessness in the UK.
Frankfurt Airport has introduced reusable bamboo coffee mugs with an airport-themed design. All restaurants located in the two terminals of the airport offer environmentally friendly cups to passengers, at a cost of EUR 12,95 including the first filling. There is also a discount (up to 50 euro cents, depending on the restaurant) for passengers who then bring their bamboo cup  (or any other kind of reusable cup). Over 2,000 cups have been sold sofar.
And Gatwick Airport has collaborated with Starbucks and Hubbub to launch the world's first reusable cup trial. Customers who visit Starbucks at Gatwick's South Terminal have the option to borrow a free reusable cup for their drink instead of the standard paper cup. Once used, the cup can be dropped off at one of the five 'Cup Check-In' points in the airport. Starbucks will be putting 2,000 reusable cups in circulation throughout the South Terminal, which will be collected, washed, and returned back to the store.
Travel: Up in the air
Up in the air, bringing your own cup is still likely to raise some eyebrows, although airlines such as Air New Zealand welcome the pro-active move by passengers. Says the airline's acting Head of Sustainability Anna Palairet: "It's great to see more and more customers are bringing their reusable drink bottles and keep cups on board, and we encourage people to do this – our cabin crew team is happy to fill these."
Qantas is another airline that is happy to fill passenger's own cup, as this passenger's response shows.
Furthermore, the bring-your-own-cup movement has resulted in many startups rethinking the design of travel mugs and make them nicer looking, leakage-free and made from sustainable materials.
One such company is Australian KeepCup, which has also partnered with Qantas and Air New Zealand for airline-branded versions that can be purchased via the airlines' merchandizing websites (here and here). 
BOB x BYOC = DISCOUNT
And in a forward-looking move, a few airlines – easyJet, Germanwings and British Airways – have embraced the BYOC culture by offering a discount to passengers purchasing a hot beverage.
APEX reported that earlier this year that Lufthansa Group's low-cost carrier Eurowings kickstarted its 'Bring Your Own Cup' initiative, giving passengers a 20 percent discount on select hot beverages if they use their own mug.
Available across all Eurowings flights, both short- and long-haul, the discount applies to the 0.2 liter-sized coffee or black tea, reducing the price of both from EUR 2.50 to EUR 2.00.
Claudia Witt, product manager at Retail inMotion, said the initiative was devised as part of an ongoing 'Innovation Group', which sees the company regularly meet with Eurowings to discuss new ideas for its onboard retail program.
"We're using this set-up as a test to see how passengers react to and adopt the system," explained Witt to APEX. "As Eurowings has many frequent travelers, especially on domestic flights, we hope that they will soon adopt the initiative. We are aware that all our airline customers are constantly seeking out new ideas and innovations that have an impact on the environment, so this is definitely something we would be able to implement on other airlines."
On a similar note, easyJet offers passengers bringing a reusable cup a discount of GBP 0.50 or EUR 0.50 on all hot drinks available on its in-flight 'Bistro' menu, a move that receives positive responses (here and here) from passengers.
And British Airways since May of this year gives a discount of 15 pence per hot drink when a passenger supplies his/her own mug. Furthermore, the airline's buy-on-board menu features an (unbranded) reusable and compactable cup from Stojo for GBP 10.
Photo by Jakub Dziubak on Unsplash