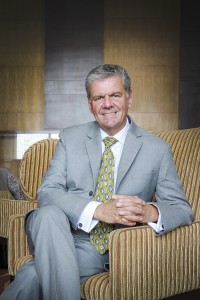 Since joining Thailand's Centara Hotels&Resorts in 2004 as the vice president of sales and marketing, Bailey has played a significant role in the formulation of the effective growth strategy that has propelled the company to the position in the industry it enjoys today. With only eight properties in 2004, Bailey will help to oversee a current portfolio of 70 properties and still growing.
"Chris is a trusted leader and valued member of the Centara family," said Thirayuth Chirathivat, CEO of Centara Hotels&Resorts. "It is a pleasure to be able to congratulate Chris in his new role as COO. We look forward to his continued contributions to the success of Centara through innovative and progressive strategies."
With a wealth of experience in travel and destination management, Bailey brings that knowledge and wider industry perspective to his new role. Bailey will oversee Centara operations, sales and marketing, and the organization's various corporate entities, which are all vital components as the company continues to rapidly expand locally and internationally.
"Centara has provided me with opportunities to continually develop and in my new role, I look forward to new challenges," shares Chris Bailey, new COO of Centara Hotels&Resorts. "I am excited to help lead Centara into a new phase where there are many possibilities to achieve our goals."