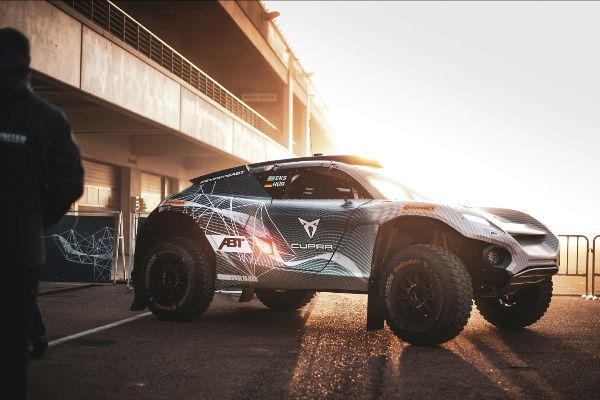 On 28-29 August 2021, Greenland is proud to be hosting Extreme E, a new international electric off-road racing series competing in the most extreme environments, to highlight the impact of climate change. Some of the biggest names in motorsport will compete on a purpose-built Arctic race course – driving a fully electric SUV – named ODYSSEY 21 – part of which will actually be on the sandbars with views of the once-mighty Russell Glacier in Kangerlussuaq.
Extreme E is not only a racing event that will focus on important topics such as sustainability, it aims to leave a long-lasting positive impact in the countries where it races. Hence, Extreme E will be supporting UNICEF's NAKUUSA programme, which helps children's rights in Greenland. The partnership aims to raise awareness of the effects of climate change in Greenland and its children as well as  Extreme E fans and audiences.
Why Greenland?
Greenland is ground zero for climate change! It is a place where the locals literally have to adapt their lifestyle, language and mindset according to the changing climate.
Kangerlussuaq, the host location, offers easy access to the Greenland ice sheet, impressive glaciers, to Arctic wildlife and is a UNESCO protected area. The sand dunes by Russell Glacier created by melting ice creates a perfect racecourse.
Russell Glacier is a hub for scientific research on climate change in Greenland due to its accessibility. Not only that, it is a place where the local knowledge of terrain and environment is immense, gathered from everyday living and exploring.
WHY KANGERLUSSUAQ?
Due to its history and location, Kangerlussuaq is unique in so many ways. It is the only inland community in Greenland with roughly 500 residents, having been established as an American military base in 1941, Blue West Eight, which was later renamed Sondrestrom Air Base (SFJ). It was passed onto the Greenland government in 1992 and is currently the main airport hub for the country. Kangerlussuaq is also a core destination for tourism and scientific activities: outdoor adventures include hiking, wildlife spotting, fishing and hunting and both scientists and tourists use it as a gateway to the inland ice sheet.
Extreme Nature
Kangerlussuaq is an ideal location to see and experience climate change first hand due to its visible impact on the surrounding nature. In a country where there are no roads that connect towns, it's pretty impressive that you can drive all the way to Russell Glacier and the Greenland Ice Sheet from the town centre!