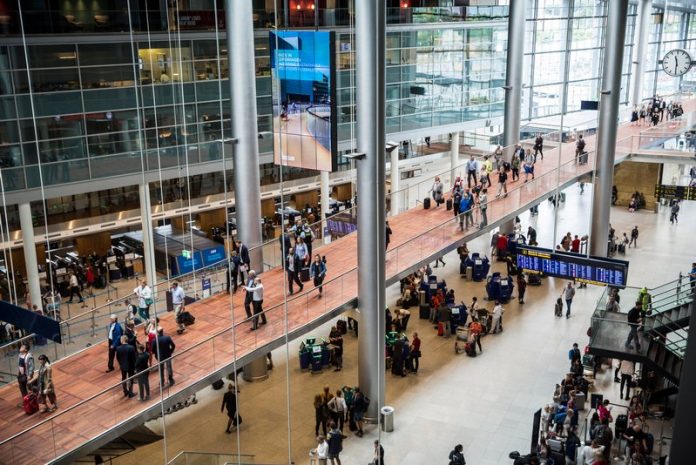 The shortlists for the Future Travel Experience Global Awards have been revealed and feature a total of 16 airlines and airports from around the world.
These awards celebrate the outstanding efforts of organisations that have gone the extra mile to improve the passenger experience both on the ground and in-flight during the past 12 months. The winners will be announced during the FTE Global 2018 Gala Party, which will take place at Future Travel Experience Global 2018, 10-12 September, Las Vegas.
Best 'On the Ground' Initiative – shortlist
Air France – Biometric boarding pass; using biometrics without deploying a central database
Heathrow Airport – Automation programme to deliver a seamless end-to-end journey minimising passenger touch points
Lufthansa – Self-service disruption management via digital channels
Miami International Airport – Biometric-enabled Concourse E federal inspection facility for international arrivals
Orlando International Airport – Deployment of 100% biometric exit, plus wider biometric processing rollout
Best 'Up in the Air' Initiative – shortlist 
Delta Air Lines – Boeing 777-200 refurbishment; economy class comfort
Emirates – Boeing 777 First Class Private Suites
JetBlue Airways – Airbus A320 fleet restyling
Qatar Airways – IFEC upgrades and NFC technology integration
Singapore Airlines – Airbus A380 cabin upgrades
Best Airport Terminal Design Project
Changi Airport Group – Changi Airport Terminal 4
Incheon Airport – Incheon Airport Terminal 2
Copenhagen Airport – New indoor footbridge; direct connection between metro platform and security checkpoint
Oman Airports – Muscat International Airport New Passenger Terminal
FTE Accessibility Leadership Award
Copenhagen Airport – Accessible airport experience
Hamad International Airport – Accessible airport experience
JetBlue Airways – Accessibility-friendly digital experience
Virgin Atlantic – Accessible in-flight entertainment
The photo is from the bridge opening at CPH.
The FTE Global Awards 2018 winners will be announced during the FTE Global Gala Party, which will take place at Hyde – a spectacular 10,000-square-foot indoor-outdoor nightlife venue overlooking the Fountains of Bellagio on the world famous Las Vegas Strip.