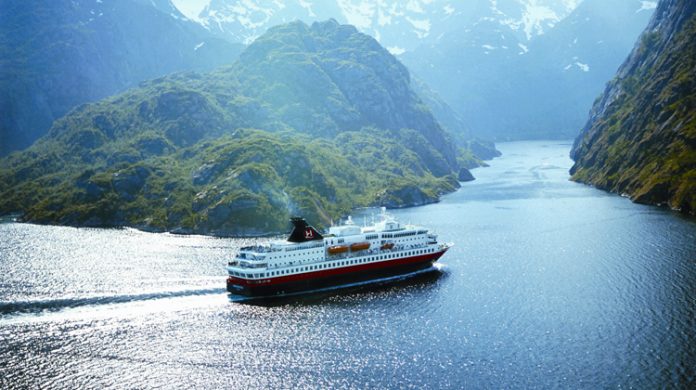 One of the best parts about a cruise vacation is getting up close and personal with one of the most important resources on Earth; our oceans. Cruise lines have made changes in the past few years to help mitigate their impact on the environment but one cruise line is going one step further thanks to a revamped partnership.
Hurtigruten announced that they will undertake several Antarctica sailings with the MS Roald Amundsen, the world's first battery hybrid powered expedition cruise ship. 90 percent of the oceans remain unexplored Hurtigruten is determined to change that by creating a deeper understanding of the areas they explore.
Whales and Marine Soundscapes 
The team will collect acoustic data to study ambient noise conditions, the myriad sounds that marine animals make, and the influence of human presence on the soundscape. The research of how different whales behave near humans will allow Hurtigruten Expeditions – and also other cruise lines – to adapt to ensure they minimize interference with whales.
The research will be some of the most challenging they have ever conducted, in one of the most difficult parts of the world. With this research, we can create programs that are tailored so guests can have close encounters with whales while ensuring minimal impact on the different whale populations in Antarctica
As the cruise industry's only Chief Scientist, Dr. Verena Meraldi oversees the science center on board Hurtigruten ships and the  Ambient sound research they are about to conduct has not been properly conducted in Antarctica before,